Mix it in the middle… Let everybody play. Mix it up.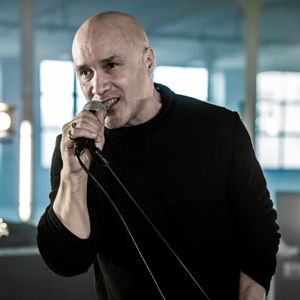 Dan Reed
Lead Vocals, Guitars, Piano
Born: February 17, 1963, in Portland, Oregon, USA. Met Dan Pred while in high school in Aberdeen South Dakota. Played trumpet in the 5th grade through 11th grade. Studied music theory at Northern State College, South Dakota. Started playing guitar in 1979. Moved back to Portland, started Dan Reed Network in 1984.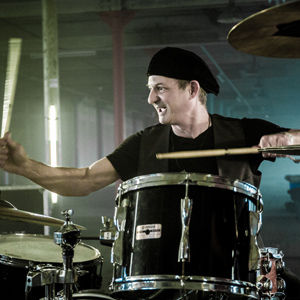 Dan Pred
Drums, Percussion, Electronics
Dan Pred was the first original member of DRN having met Dan Reed in their home state of South Dakota.
At some point during the career of DRN, Dan took an interest in Video Editing and upon the break up of the band, started his production company called Video Media.
Dan is the father of three daughters, Amanda, Abby and Sonya, and is Married to his wife Kristy.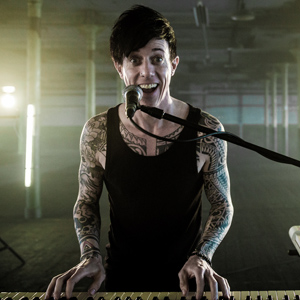 Rob Daiker
Keyboards
Rob Daiker's path to music stardom began at age sixteen, "I started writing songs…using two little tape decks recording back and forth, playing all the instruments." says Rob.
He drew inspiration from his favorite artists such as Prince, Sly and the Family Stone, and Scritti Politti. After high school Rob decided to follow his passion and began touring the West Coast with a cover band. For the next four years they played shows up to six times a week to a variety of venues and audiences.
Read more
Extended touring allowed Rob to hone his skills performing but left him with a desire to dig deeper into music production. After a period of intense study, at the age of twenty-four Rob released his first record, Extract. Developing his unique sound and stepping up to vocal duties for the first time, Rob crafted an album that explored his musical roots and established his unmistakable style, collaborating with legendary rocker Dan Reed, of the Dan Reed Network.
Rob's work soon caught the attention of major record labels, "One of the songs I had written made it to an industry gathering for 107.7 in Seattle where somebody from Virgin Records heard it, then got a hold of me saying, 'I can have a record deal for you in four weeks,' and so I said 'Make it happen!' …four weeks later I was signed with Sony Epic."
The record deal gave him firsthand experience of the record industry and producing his own album, "The situation let me move into a production position because I had been given 100 percent creative control of my record – I got to produce it and make decisions that normally you wouldn't get to make if you didn't have creative control, so I had instant cred as a producer after that.
All of a sudden I was getting all the requests from bands that wanted me to produce their record. That was when I started to shift from artist to producer." Rob developed a reputation as a talented, competent producer and produced renowned acts such as Katy Perry, Meredith Brooks, Christian Burghardt, The Fame Riot and Haley Johnsen. In high demand, he pursued record production with passionate dedication.
In early 2015, yearning for time to explore his own creative vision, Rob began work on a new album, "When you start working on four to five records at a time for other people, and all these other things are going on, you don't really have a lot of time to think about, 'Ok, when is my next record going to be done?'" In the course of four months the songs that were to become Binary Affairs took life. The upcoming release of this album marks his long-awaited return to the stage and musicianship.
Brion James
Guitars, Vocals
Born: July 17, 1955 in Brooklyn, NY, USA. Attended the University Of Washington and the Cornish Institute. Played in several Top 40 bands until meeting Dan Reed in 1984.
Brion was performing alongside Melvin Brannon II in Edgar Winter's live performances, and is a songwriter.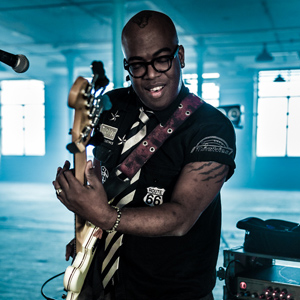 Melvin Brannon Jr
Electric Bass, Acoustic Bass, Vocals
Melvin Brannon Jr ( aka M-Cat Spoon'e) Bassist/Backing Vox for Dan Reed Network, join the group in the late summer of 1984 after a series of phone calls to Dan Reed, whom had already had the position filled… Well his persistence must have REALLY paid off, as after his audition not only did he get the gig, but the former bass player even sold Melvin his BASS!
Melvin is currently the bassist for the legendary Rock n Roll Hall of Famer, Dr. Booker T Jones, (of Booker T & MG's).